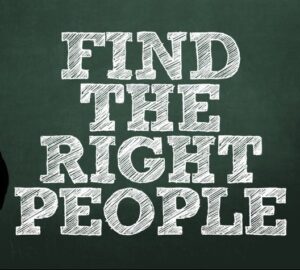 As you know, hiring the right sales manager for your winery is essential to building your brand in today's market.  Here are three paths to lead you to the best suited candidate.
Retain a recruiting firm. This approach is perfect if you are busy, believe in leaving recruiting to the experts, and cost is not an issue.
 Pros: For wineries who can afford to retain a recruiting firm, I wholeheartedly recommend this route. These firms keep current on best practices, maintain a large database, and can help you secure the right candidate in 2-3 months. I have had successful relationships with executives Chet Hutchison, Dawn Bardessono, and Amy Gardner.
Cons: Can be expensive, costing up to 30% of the new hire's first year compensation.
Do-It-Yourself (DIY) recruiting. The DIY approach (asking colleagues for referrals, promoting internally, posting on a job search website) is good if you have limited money and a strong network.
Pros: You are in control and the monetary cost is low.
Cons: Sample size, perspective, and time. Likely, your network will help identify a dozen or so candidates. It is hard to find the best candidate in this small of a pool. Plus, you must be wary of a conflict of interest, e.g., a distributor's recommendation may be good for them and not as good for you. If you promote internally, expect 1 to 2 years before anyone without established buyer relationships to earn their trust.  Also, while the monetary cost of DIY recruiting is low, you will spend more time finding that perfect candidate. We all know, time is money.
Choose a happy medium. Palmateer Consulting offers a hybrid service between hiring a recruiting firm and DIY. This path is great if you want an experienced professional to help you secure the best suited candidate at a fraction of the cost of recruiting firms.
Pros:
Palmateer Consulting is structured differently than a single-focused recruiting firm. This allows us to help wineries find the right new hire at a much lower cost.
I have extensive recruiting experience and walks with clients hand-in-hand through each step of the 2-3 month process. Throughout my career, I have successfully recruited and hired hundreds of wine industry professionals. I have a strong network to tap into and maintain a list of possible candidates within the wine industry.
Having worked for importers, wineries, and distributors, I use my unique perspective and strong network to help clients evaluate their sales needs and find the right fit candidates.
As a third party, it is easier for Palmateer Consulting to maintain objectivity to find the right candidate to fit your company, your needs, and to help build brands in the market.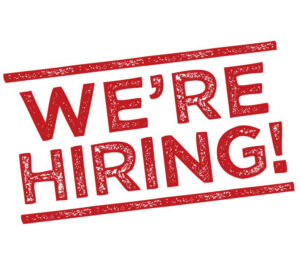 I have been hiring for wineries for 25 years, and without a doubt, there are more qualified candidates for each position than any other time I can remember. The main benefit of this situation is that it is an employer's market.
Due to the increased number of highly qualified candidates in the job market, it is possible to have a higher set of qualifications for a position and employers can be more selective. Helping my clients recruit and restructure is one of my favorite things to do. I find it incredibly rewarding to help a winery evaluate its needs and hire accordingly.
As the economy and market continue to evolve, here are some tips on to consider when hiring with an eye on retention.
Offer the best salary you can. Wineries that are still feeling financially stretched may feel compelled to low-ball prospective employees in salary. This is a short term strategy. It is more costly to rehire when your new employee quits after 6 months than to hire someone at the right salary.If you can't afford to offer your perfect candidate a higher salary now, look at the entire compensation package and see where you can compromise. For example, a candidate might be willing to negotiate on salary in return for a more flexible work schedule.
Treat people with respect. It goes without saying that treating people with trust and integrity is very important. You reap what you sow. Avoid attitudes like, "you're lucky to have this job with so many people unemployed." Once again, this is a quick way for an employee to feel unhappy and to keep their ears open for the next opportunity.
Referrals are still key. Even with a large candidate pool, referrals are often the best way to fill a position. When I recently sorted through 300 applicants to a job I posted on winejobs.com, I still placed a high value on referrals from my deep industry connections.
Reference checks are more important than ever. I have a dear friend who is the VP of HR at a large company. He has given me sage advice about diligently checking references and conducting background checks (if applicable) in this market. According to him, desperation has resulted in an increase in fraudulent applicant information.
Keep an eye on retaining your current employees. Even with budget limitations, there are still things that small wineries can do to retain and motivate employees. Show an interest in your employees' well-being and career aspirations. Learn about their career goals and identify ways they can reach them while simultaneously supporting the company's growth. Employees feel more invested in a company when they feel they are valued and part of a team.