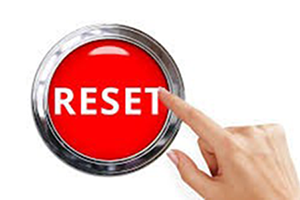 How confident are you in your 2020 plan? The first quarter of the year is that hopeful time when we communicate our ambitions and goals to our distributors. We hope that everything we learned from 2019 will pave the way for a successful 2020. We hope we have more information about the current market so that we can make the necessary adjustments for 2020.
But, sometimes the road map to a more successful future does not feel so sure (or clear). The current market is changing, becoming more consolidated, complex and difficult to navigate. As the landscape is changing, tried and true strategies, like distributor incentives, don't work resulting in the need to further discount prices and impacting your bottom line. Often, when your annual plan is built on shaky ground, it is the perfect time to hit the reset button.
In addition to everything you are doing, we recommend that you take an honest inventory of your efforts and the chance that you will succeed. This includes having candid conversations with your distributors about the effectiveness of the plans and goals that you have communicated.
Through our experience with our clients, we have found that having an outside, knowledgeable, strategic perspective can help companies reset. A reset often necessitates both a solid understanding of current market conditions as well as well-honed industry know-how. Whether it's setting a new course or fine-tuning a current strategy, Chris and I are well equipped help you make the adjustments necessary to move your brand forward confidently.
-GP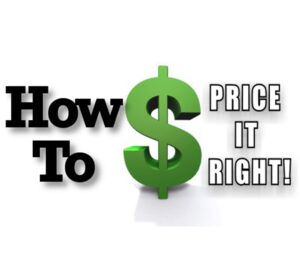 Why FOB ≠ Retail x 50%
Based on numerous conversations I have had with wine producers who are struggling to penetrate the distribution market, I have come to believe that there is someone out there spreading the fallacy that in the distribution market, a product's FOB = winery retail x 50%.
The short explanation as to why this is untrue is that cost and margin have gone up throughout the selling channel. Plus (and this is a big one) post-recession level of competition has created opportunities for distributor and retailer margin enhancement.
Let's take a real life scenario.
Your winery retail is $40, so you were told by a trusted long-time industry veteran that the product's FOB should be $20.
In the table, that bottle of wine that used to retail for less than $40 is now retailing for $43. This model is only an example and there are many variables that differ from market to market and from buyer to buyer.
So, if a winery employs the philosophy of FOB = retail x 50%, it will be essentially undercutting those distributors and retailers that he is asking to sell and support the wine. If a winery wants to be successful in the distribution market, I would not recommend undercutting your trade customer. Remember, in today's market, the internet tells all and your price is public knowledge.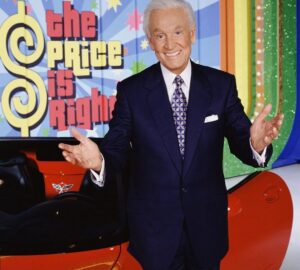 Pricing your wine brand correctly is critical to realizing your market potential. One wrong move and you may be pushed aside by your wine distributor for another brand that is more effectively priced in that market. You only get a couple of chances to get the price right!
After all, you are competing for share of mind from both within your distributor's portfolio, as well as by brands that other distributors are selling.
Distributor sales people and trade buyers are key gatekeepers to successfully bringing your brand to market. Strategic pricing and promotions will influence how they view and treat your brand. If your pricing is in line with how they perceive your brand in relation to acceptable market practices it will be easier for them to get behind it. And, you want them behind your brand.
Pricing is a key component in determining if you can:
Position your brand successfully
Maintain profitability for your brand and for the distributor
Create interest from key buyers
Grow your brand over time
Even wineries that get the importance of pricing and gatekeepers, and have a strong pricing platform can still run into problems. Where I see most wineries struggle is in how to effectively execute their strategy in each market given the nuances of individual market practices and policies.
That being said, here are some of my insider tips to having a successful pricing and promotion strategy…
Be familiar with the acceptable market practices (what works in each market, as this varies by market).  Keeping these nuances in mind, for each market wineries will want to:
Have a well thought out front line strategy
Establish levels of discounts, e.g., quantity discounts
Determine the size of discounts (10%, 15%, etc.)
Create pricing by channel: on premise, off premise, chain and broad market
Set up duration of discounted pricing periods (one month, one quarter to all year)
Be mindful of pricing relative to direct competitors
Be aware of pricing as it relates to how advertisers (internet included) will treat your brand
Set clear goals and sales expectations when product is on promotion
Take into consideration the policies of both the distributor and the market.  For each market be savvy to:
Market pricing regulation (state requirements)
State tax and average freight charge from the pick-up point of their warehouse
Distributor margin requirements
Armed with this information, your friendly distributor's enthusiasm will skyrocket for your wine brand.
Happy pricing!
– GP