Pricing Your Wine for Distribution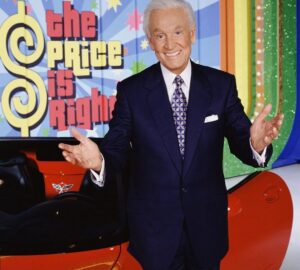 Pricing your wine brand correctly is critical to realizing your market potential. One wrong move and you may be pushed aside by your wine distributor for another brand that is more effectively priced in that market. You only get a couple of chances to get the price right!
After all, you are competing for share of mind from both within your distributor's portfolio, as well as by brands that other distributors are selling.
Distributor sales people and trade buyers are key gatekeepers to successfully bringing your brand to market. Strategic pricing and promotions will influence how they view and treat your brand. If your pricing is in line with how they perceive your brand in relation to acceptable market practices it will be easier for them to get behind it. And, you want them behind your brand.
Pricing is a key component in determining if you can:
Position your brand successfully
Maintain profitability for your brand and for the distributor
Create interest from key buyers
Grow your brand over time
Even wineries that get the importance of pricing and gatekeepers, and have a strong pricing platform can still run into problems. Where I see most wineries struggle is in how to effectively execute their strategy in each market given the nuances of individual market practices and policies.
That being said, here are some of my insider tips to having a successful pricing and promotion strategy…
Be familiar with the acceptable market practices (what works in each market, as this varies by market).  Keeping these nuances in mind, for each market wineries will want to:
Have a well thought out front line strategy
Establish levels of discounts, e.g., quantity discounts
Determine the size of discounts (10%, 15%, etc.)
Create pricing by channel: on premise, off premise, chain and broad market
Set up duration of discounted pricing periods (one month, one quarter to all year)
Be mindful of pricing relative to direct competitors
Be aware of pricing as it relates to how advertisers (internet included) will treat your brand
Set clear goals and sales expectations when product is on promotion
Take into consideration the policies of both the distributor and the market.  For each market be savvy to:
Market pricing regulation (state requirements)
State tax and average freight charge from the pick-up point of their warehouse
Distributor margin requirements
Armed with this information, your friendly distributor's enthusiasm will skyrocket for your wine brand.
Happy pricing!
– GP