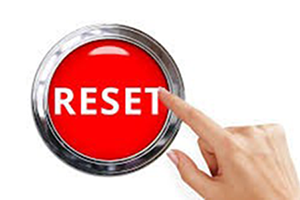 How confident are you in your 2020 plan? The first quarter of the year is that hopeful time when we communicate our ambitions and goals to our distributors. We hope that everything we learned from 2019 will pave the way for a successful 2020. We hope we have more information about the current market so that we can make the necessary adjustments for 2020.
But, sometimes the road map to a more successful future does not feel so sure (or clear). The current market is changing, becoming more consolidated, complex and difficult to navigate. As the landscape is changing, tried and true strategies, like distributor incentives, don't work resulting in the need to further discount prices and impacting your bottom line. Often, when your annual plan is built on shaky ground, it is the perfect time to hit the reset button.
In addition to everything you are doing, we recommend that you take an honest inventory of your efforts and the chance that you will succeed. This includes having candid conversations with your distributors about the effectiveness of the plans and goals that you have communicated.
Through our experience with our clients, we have found that having an outside, knowledgeable, strategic perspective can help companies reset. A reset often necessitates both a solid understanding of current market conditions as well as well-honed industry know-how. Whether it's setting a new course or fine-tuning a current strategy, Chris and I are well equipped help you make the adjustments necessary to move your brand forward confidently.
-GP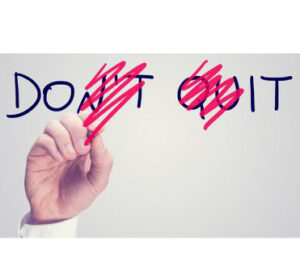 In the past year, I have worked with wineries that achieved above average sales in the distribution market, but are now experiencing flat sales because they can neither keep up with the additional production expense nor increased needs of their channel partners. Sound familiar?
 Typical winery profile
Brands that are selling between 15,000 and 55,000 cases.
One sales manager covers the entire US.
Sales success due to tapping into a distribution and trade market that embraced its brands.
Product's consistent quality, creative packaging and appropriate pricing appeals to multiple buyers.
Once vibrant sales are now flat as more product and marketplace support is needed.
Limited financial resources.
Dilemma is whether to change its production curve or invest more money on sales managers.
Are you in this situation?
You feel good about the sales growth you've achieved; however, you're concerned about the increased investment required (production and labor) to maintain a similar growth curve and achieve far greater results.
However, just because you produce more wine, doesn't mean it will sell. Due to a crowded and competitive distribution market, if you do not have the appropriate sales representation, then you won't get the attention needed to reach your new sales goals. You will fall victim to competing brands that have the resources to devote to developing the market.
Demands of success
The only sales manager you have got you off to a great start as you entered new markets and sales grew fast. However, you are left with the challenge of supporting current markets plus the ones that come on line. As the brand starts to sell more, it becomes a bit more important to the customers, so they demand more of the sales manager's time and attention. The sales manager's time in markets becomes more valuable as it is essential to take advantage of sales opportunities.
Sales manager overload
No matter how good your sales manager is, there is only so much he or she can do in a day and eventually unrealistic demands lead to burn out and reduced productivity. A sign that a sales manager is getting burned out is when he or she starts asking for additional money to spend with a distributor so they can obtain a lower price instead of working the market. Distributors don't have extra time to focus on selling your brand, so their quick and easy solution to moving cases is to recommend that you lower your price.
The solution
At this point, it is clear that having one sales manager to cover the US no longer cuts it. In my consulting work, I have hired many sales managers at all price ranges. While everyone loves a bargain, and there are sales professionals who will work at any price, the old adage, "you get what you pay for," certainly holds true. At the lower end of the salary range are sales professionals who lack the network and ability that is necessary to get sales past the first milestone, and at the higher end of the rage are super competent sales managers who have great contacts and know-how. Yet, don't despair if you have limited resources. The best way to maximize your dollars may be to retain a sales and marking company that has the caliber of sales managers you desire, but at a fraction of the cost.
For some, July means fireworks, barbeque, and the baseball All-Star Game. For those of us who live and breathe wine sales and marketing, we see July as the start of the third quarter in the sales cycle. Now is the time to evaluate sales made in the first half of the year and fine-tune your strategies so buyers say "yes" more often in the second half. The beauty of the third quarter is that while it is "already" mid-year, it also is "only" mid-year.
I have found that in spite of a challenging market, buyers are still considering new opportunities and genuinely want to sell more of your brand. Also, there has been a shift towards sales growth and an increase in the average sell price. My main takeaways from dealing with buyers recently are:
Buyers expect you to have a complete plan based on facts versus dreams and wishes.
Buyers do not have time to help you create or figure out your plan; however, they are very capable of executing your complete plan if they understand it and it fits their program.
Buyers depend on you more than ever to create excitement and momentum for your brand, which requires you to provide a clear, compelling brand story and value proposition.
Buyers want to sell more of your wine. You don't have to give it away through deep discounting, but you do need to supply effective tools and resources that will help them promote your wines.
Buyers want to buy from people with whom they have a good working relationship and who have a business model they understand.
The third quarter is your window of opportunity to strategically position your brand for success in the critical fourth quarter. Here are some tips to help you reach your mark.
Study your shipments, depletions and key account placements for trends in each market. Use this data to evaluate and adjust your sales and marketing plan to make it more effective.
Develop a concrete sales and marketing plan that is based on smart programs that consider your direct competitors and target market. This will help buyers visualize your ideal consumer and enable them to focus their efforts.
Focus on your competitive advantages. Incorporate them into all aspects of your plan, from developing programs to targeting buyers and building brand power.
Target buyers. As a case in point, when I was faced with the task of securing orders for a client with a new super-premium wine, I strategically targeted buyers from my network whose portfolio and preferences were in line with my client's brand. Because I consistently use this approach when selecting buyers upon whom I call, they trust me to have a product that fits their portfolio and is not a waste of their time. Consequently, I was able to obtain appointments with key buyers and the wine was placed with a powerful distributor that is committed to grow the brand.
Keep in touch. In order to prevent your brand from being forgotten during a time when buyers are bombarded with new wine options daily, it's essential you contact them regularly with something of value, such as product news, promotional support or educational tools. It is up to you to make your wine stand out in a crowd and engender enthusiasm for your brand. Once you do this, buyers will gladly build upon the momentum that you have created.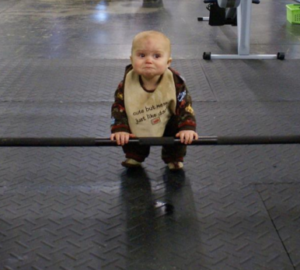 I often hear wineries say how unhappy they are with the results from their distributor and that distributors no longer build brands as they once did. I also hear wineries say that:
small distributors are more successful with key trade accounts because they have smaller portfolios and therefore have more time to create relationships, or
all distributors, small and large, focus on only the largest brands that provide them with the greatest return.
My response is that most distributors, small and large, have too many brands, and not enough resources or time to accomplish all your wishes.
Due to their lack of time and resources, distributors typically respond to a winery's lofty ambitions by suggesting that you either lower your price or spend money on their salespeople (incentives) to get them to focus on your brand. For those of you who have been down this path, sooner or later, you realize that this doesn't work like you thought it would.
In my experiences, I believe that both small and large distributors are ready and willing to build your brand if you have developed an appropriate brand plan and are prepared to do your share of the heavy lifting.
Here are 4 essentials to improve your chances of being successful with your distributor in their market:
1. Understand the market and how it works best
Do your research and bring your knowledge to the relationship. You will build a balanced and successful relationship by understanding the market and how your brand fits in it. A keen understanding of what are the best market practices will go a long way in convincing your distributor to sign off on your plan.
2. Have a complete sales and marketing plan
This may sound elementary but providing your sales and marketing plan demonstrates your understanding of the market and your willingness to help them build your brand.  A successful brand plan includes:
Sales and depletion goals that are reasonable,
Smart pricing and non-price promotions,
Products focused on the selling channels and accounts that are most likely to succeed with your product.
3. Know the strengths of your products and what does and does not work
While it would be Nirvana to sell all the wines that your company produces, distributors are best at selling your key products. Wasting their time selling wines that don't fit the market detracts from the distributors' efforts and will deliver poor results. The better approach is for your distributor to sell your key items and for you to sell your non-essential wines.
4. Get involved and bring value to your distributor relationship
You can add tremendous value to your distributor relationship by creating direct relationships with their trade buyers and market influencers so that you don't rely solely on your distributor to satisfy all of your needs.
Schedule trips so that you spend half of your time working with the distributor's sales team and the other half calling on accounts on your own.
Your distributor is more likely to pitch in if he knows that you are helping him succeed.
Utilizing these tactics and having a full understanding of your distributor's expectations and strengths will help set the foundation for a successful and balanced partnership.
You may also show your distributor that the heavy lifting wasn't so hard after all!
-GP