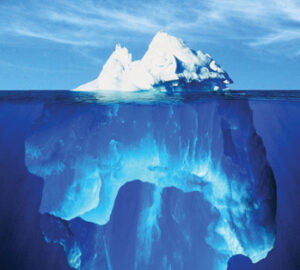 Selling through the distribution channel can be more complicated and costly than you might expect. Lately, I have been working with a few clients where this is true. Up until recently, they'd been selling all of their production direct to consumer or trade. Now, their production level is such that selling it all direct has become unrealistic. So, they've decided to seek distribution for their wines.
When I compared their suggested retail price and their cost of goods, and factored in their selling costs, I found that the owners may not have fully considered all the costs of doing business with a distributor.
First, there is a significant up-front cost to getting a target distributor to say "yes," including trips to meet with them, cost of sending samples, etc.
Once a distributor decides to list a wine in its already crowded portfolio, the best distributors will ask for additional support to help the brand get noticed by their sales team and by their trade accounts.
It's a different world than 10 years ago. Post-recession, distributors are requiring greater margins from the wines they sell. Today, they run 25% to 33+%, which is an increase of 3% to 5% a decade ago. An easy rule of thumb is that the smaller the distributor, the more the margin they require.
In addition to these initial costs, there are additional expenses that need to be factored in to the selling price:
Launching the relationship: Getting the distributor to list a wine is only the beginning. Then the real work begins: introducing it to the sales team. Building a good relationship with the sales team is essential, and this is the first and best opportunity to make an impression. If they don't know a wine, or it doesn't have a high score in the major scoring publications, it makes their jobs harder. So, the expense of getting everybody on board needs to be factored into the wine's price.
Don't forget samples: Once upon a time, most distributors picked up the expense of paying for samples. Not anymore. Good distributors have really clamped down on this expense, as this cost can get out of control if not managed correctly. Distributors are now requiring that wineries pay for most of the samples. The launch period mentioned above will be the time when the samples expense will be greatest. In addition, when a winery schedules in-market time, the distributor will generally charge 100% for samples used during the visit.
Today, some distributors prefer to negotiate a small percentage of each invoice be deducted to account for samples. It is generally true that a winery can negotiate a lower percentage over the duration of the partnership. Some distributors will ask a winery to ship "no-charge" cases along with the paid cases to be used for samples and promotions.
Product discounts: Most distributors are willing to lower their overall margins to discount a wine to achieve a "hot" price point. They will, however, want the producer to pay for most of that discount. Many distributors have minimum thresholds that they will not go beneath, so this needs to be factored into the overall costs.
Giving Incentives: Distributors are more likely to want you to pay 100% for all incentives. In some cases, a winery may be able to negotiate that the distributor take responsibility for minor expenses associated with the incentive. I have very strong feelings about the impact of incentives, but will save that for another post.
Event participation: Distributors will typically ask a winery to pay 100% of all costs associated with trade shows, special events, wine dinners, retail tastings, etc. Many wineries will feel compelled to pay for a table at a trade tasting because they want will want to demonstrate their commitment. This is a good practice, but must be considered in the overall costs.
Wine returns: This is a hidden cost than many wineries don't consider. In their mind, once the wine leaves their facility, it's as good as sold. Not so. Sometimes the wines come back damaged or out of condition. If anyone drops a wine while presenting or packing it in a warehouse, there is a good chance that the distributor will ask the producer to pay for it. If a trade account returns it to the distributor because he believes that the wine is flawed, they will ask the winery to pay for it. Thankfully, this has become less and less common, and we see less of this happening lately.
I've touched on some of the hidden expenses involved in selling a wine through distribution, but there may be others. It is important that anyone endeavoring to build relationships with distributors consider all the additional costs, and to do their best in negotiating a good partnership. It's the only way to build a sustainable sales channel.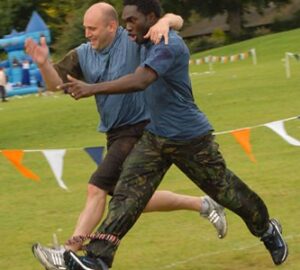 As you know all too well, distributors are very busy selling many products simultaneously. Getting a distributor to represent your brand in their marketing area is just the beginning. So, how does a small to medium size winery with little clout capture and retain a distributor's attention? Relationship.
Distributors need to know that a winery is committed to them and to the market – that you are shoulder-to-shoulder in the race to the finish line. What I have seen with my winery clients is that it is not uncommon for even the smallest, most seemingly insignificant winery to generate a large amount of enthusiasm from distributors and trade accounts by following a few simple, common sense practices to being good partners (that are surprisingly overlooked too often).
Be attuned to your distributors' information needs. Nothing says "I am committed to our relationship" like understanding your partner's needs. Like the rest of us, your distributors are overwhelmed with information coming at them. Streamline your communication by providing only the information your distributors want and that is appropriate for their market. This goes for marketing materials, too. Send your distributors what they believe is good for their sales efforts.
Provide information how distributors want it. Before you dazzle your distributors with your very impressive Excel document, ask the distributor managers if they have a form that works best for them. By doing this, you will save the manager's time and you will most likely get a faster reaction.
 Be responsive. Distributors are busier than ever trying to appease trade accounts, wineries, and sales people's issues and growth plans. When you have their attention, be responsive. Demonstrate your commitment by being timely – reply to inquiries on a same day basis.
Nurture key sales relationships. Good relationships with your distributor managers are important…and so are good relationships with key sales people. Determine which distributor sales managers and representatives are responsible for 80% of your sales and communicate directly with them. By getting to know the key sales people they will better understand your message, see that you are committed, and will more likely be loyal to your brand.
 Share best practices. Get in the habit of providing your distributor with new ideas and successful strategies that are working in other markets that have application. Distributors are always looking for innovative ways to sell more of your wine and, frankly, don't want to get bogged down trying to solve your problem. (This is information your distributors want.)
 Keep your distributor partners in the loop. Your distributors are representing you in the market. They need to be up-to-date, knowledgeable, and motivated. Send your distributors important winery information and recent press. Remember to send it in the best format for them (versus what is easiest for you to send). Distributors don't have time to reformat your documents.
Befriend key trade accounts. Get to know the important trade accounts that are capable of or are selling a good amount of your wine. Then, come up with reasons to touch base with them every 3 months. Make sure you visit them at least 1 time per year – nothing shows I am shoulder-to-shoulder like a good face-to-face.
 Be a welcoming host. Jump at the opportunity to entertain your distributor sales representatives and key trade accounts when they are visiting your wine region. This will leapfrog your relationship forward and will build lasting memories that will translate to loyalty and sales over time. (Some of my closest industry relationships solidified at these onsite visits.)
 Lastly, show gratitude. Your sincere thanks and appreciation for your distributors' hard work and efforts are greatly valued. Avoid the "what have you done for me lately approach." You want the distributor working for you and thinking about your brand.
For some, July means fireworks, barbeque, and the baseball All-Star Game. For those of us who live and breathe wine sales and marketing, we see July as the start of the third quarter in the sales cycle. Now is the time to evaluate sales made in the first half of the year and fine-tune your strategies so buyers say "yes" more often in the second half. The beauty of the third quarter is that while it is "already" mid-year, it also is "only" mid-year.
I have found that in spite of a challenging market, buyers are still considering new opportunities and genuinely want to sell more of your brand. Also, there has been a shift towards sales growth and an increase in the average sell price. My main takeaways from dealing with buyers recently are:
Buyers expect you to have a complete plan based on facts versus dreams and wishes.
Buyers do not have time to help you create or figure out your plan; however, they are very capable of executing your complete plan if they understand it and it fits their program.
Buyers depend on you more than ever to create excitement and momentum for your brand, which requires you to provide a clear, compelling brand story and value proposition.
Buyers want to sell more of your wine. You don't have to give it away through deep discounting, but you do need to supply effective tools and resources that will help them promote your wines.
Buyers want to buy from people with whom they have a good working relationship and who have a business model they understand.
The third quarter is your window of opportunity to strategically position your brand for success in the critical fourth quarter. Here are some tips to help you reach your mark.
Study your shipments, depletions and key account placements for trends in each market. Use this data to evaluate and adjust your sales and marketing plan to make it more effective.
Develop a concrete sales and marketing plan that is based on smart programs that consider your direct competitors and target market. This will help buyers visualize your ideal consumer and enable them to focus their efforts.
Focus on your competitive advantages. Incorporate them into all aspects of your plan, from developing programs to targeting buyers and building brand power.
Target buyers. As a case in point, when I was faced with the task of securing orders for a client with a new super-premium wine, I strategically targeted buyers from my network whose portfolio and preferences were in line with my client's brand. Because I consistently use this approach when selecting buyers upon whom I call, they trust me to have a product that fits their portfolio and is not a waste of their time. Consequently, I was able to obtain appointments with key buyers and the wine was placed with a powerful distributor that is committed to grow the brand.
Keep in touch. In order to prevent your brand from being forgotten during a time when buyers are bombarded with new wine options daily, it's essential you contact them regularly with something of value, such as product news, promotional support or educational tools. It is up to you to make your wine stand out in a crowd and engender enthusiasm for your brand. Once you do this, buyers will gladly build upon the momentum that you have created.
Smaller wineries and new brands often have big dreams about becoming regionally or nationally distributed so that every wine lover near and far can enjoy their vino.  Unfortunately there can be a serious underestimation of the investment in time and money required to secure distribution partners AND support them properly once they're on board. I've talked before about what it takes to be successful in a distributor's market, and this visual will help you better understand what your upfront commitment can look like. Of course all brands are unique so time and cost will vary based on goals and other factors, but the intent is to provide some insight to aid in planning and decision making.
Good luck! – GP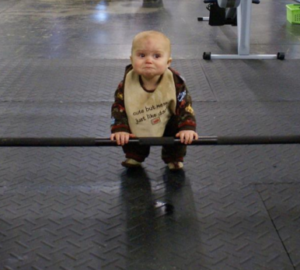 I often hear wineries say how unhappy they are with the results from their distributor and that distributors no longer build brands as they once did. I also hear wineries say that:
small distributors are more successful with key trade accounts because they have smaller portfolios and therefore have more time to create relationships, or
all distributors, small and large, focus on only the largest brands that provide them with the greatest return.
My response is that most distributors, small and large, have too many brands, and not enough resources or time to accomplish all your wishes.
Due to their lack of time and resources, distributors typically respond to a winery's lofty ambitions by suggesting that you either lower your price or spend money on their salespeople (incentives) to get them to focus on your brand. For those of you who have been down this path, sooner or later, you realize that this doesn't work like you thought it would.
In my experiences, I believe that both small and large distributors are ready and willing to build your brand if you have developed an appropriate brand plan and are prepared to do your share of the heavy lifting.
Here are 4 essentials to improve your chances of being successful with your distributor in their market:
1. Understand the market and how it works best
Do your research and bring your knowledge to the relationship. You will build a balanced and successful relationship by understanding the market and how your brand fits in it. A keen understanding of what are the best market practices will go a long way in convincing your distributor to sign off on your plan.
2. Have a complete sales and marketing plan
This may sound elementary but providing your sales and marketing plan demonstrates your understanding of the market and your willingness to help them build your brand.  A successful brand plan includes:
Sales and depletion goals that are reasonable,
Smart pricing and non-price promotions,
Products focused on the selling channels and accounts that are most likely to succeed with your product.
3. Know the strengths of your products and what does and does not work
While it would be Nirvana to sell all the wines that your company produces, distributors are best at selling your key products. Wasting their time selling wines that don't fit the market detracts from the distributors' efforts and will deliver poor results. The better approach is for your distributor to sell your key items and for you to sell your non-essential wines.
4. Get involved and bring value to your distributor relationship
You can add tremendous value to your distributor relationship by creating direct relationships with their trade buyers and market influencers so that you don't rely solely on your distributor to satisfy all of your needs.
Schedule trips so that you spend half of your time working with the distributor's sales team and the other half calling on accounts on your own.
Your distributor is more likely to pitch in if he knows that you are helping him succeed.
Utilizing these tactics and having a full understanding of your distributor's expectations and strengths will help set the foundation for a successful and balanced partnership.
You may also show your distributor that the heavy lifting wasn't so hard after all!
-GP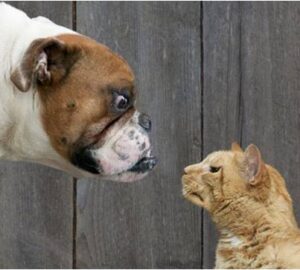 If there is one thing to remember in the wine business, it's that distributors and wineries are not of the same species! However, in the U.S. wine market the survival of both depends on them working together. It's critical that wineries have a clear understanding of how to maximize face time with distributors in order to successfully execute a great wine sales strategy. So, what's the secret handshake you're wondering?
Well, there is no secret handshake. But, while helping wineries assess their under-performing distribution network, I've observed severe miscommunication resulting in ineffective meetings, dare I say wasted time. Witnessing this repeat pattern first hand, I thought I'd share some helpful information for wineries to get the most out of their distributor meetings:
The Do's 
Give yourself lead time. It's best to plan your review meeting well in advance because you will be more likely to get a meeting on a day and time that you request. You will also have as many distributor managers as possible who are involved in your brand attend. (Kindly request attendance of responsible parties, but be willing to accept if not all requested members are able to attend.)
Do your homework. Distributors are more likely to agree with what you are asking for if you are prepared for a meeting with accurate and complete information.
Be clear and concise. Leave no room for misinterpretation.
Start and end at the time that has been provided to you.
Keep the group on topic otherwise you will not be able to accomplish your meeting objectives.
Present ideas that are reasonable and relevant to the market and actionable.
Take control of the meeting – this is your meeting to discuss what you need accomplished to build your brand.
Assign responsibility and accountability to both the distributor and yourself.
Send a follow-up email within 24 hours of the meeting to keep everyone focused on their responsibilities. Remember, after your meeting it is highly likely that other wineries will be meeting with your distributor asking for more time and attention, too.
Check in and follow up regularly until all the agreed upon actions have been completed. That way you won't be out of sight and out of mind.
The Don'ts
 Don't show up with a half-baked presentation or without hard copies of your presentation (that has also been sent electronically).
Don't spend unnecessary time talking about an issue in front of all attendees when the issue pertains to just one sales manager. This is a way for you to quickly loose interest from other attendees.
Don't present ideas that are not actionable or reasonable for the distributor. Distributors will not entertain ideas that they know won't work or will take up too much time.
Don't try to run the meeting without an agenda with clear meeting points (that have been sent ahead).
Don't leave sales managers who are involved with your brand out of the meeting. Secondhand doesn't have equal impact.
Happy Meetings ~ GP