Go-to-Market Strategy for Brands on the Move: Taking the Next Steps to Catapult Your Wine Brand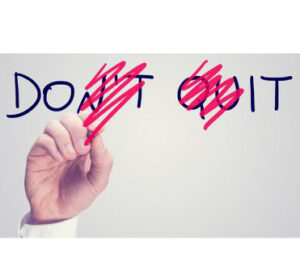 In the past year, I have worked with wineries that achieved above average sales in the distribution market, but are now experiencing flat sales because they can neither keep up with the additional production expense nor increased needs of their channel partners. Sound familiar?
 Typical winery profile
Brands that are selling between 15,000 and 55,000 cases.
One sales manager covers the entire US.
Sales success due to tapping into a distribution and trade market that embraced its brands.
Product's consistent quality, creative packaging and appropriate pricing appeals to multiple buyers.
Once vibrant sales are now flat as more product and marketplace support is needed.
Limited financial resources.
Dilemma is whether to change its production curve or invest more money on sales managers.
Are you in this situation?
You feel good about the sales growth you've achieved; however, you're concerned about the increased investment required (production and labor) to maintain a similar growth curve and achieve far greater results.
However, just because you produce more wine, doesn't mean it will sell. Due to a crowded and competitive distribution market, if you do not have the appropriate sales representation, then you won't get the attention needed to reach your new sales goals. You will fall victim to competing brands that have the resources to devote to developing the market.
Demands of success
The only sales manager you have got you off to a great start as you entered new markets and sales grew fast. However, you are left with the challenge of supporting current markets plus the ones that come on line. As the brand starts to sell more, it becomes a bit more important to the customers, so they demand more of the sales manager's time and attention. The sales manager's time in markets becomes more valuable as it is essential to take advantage of sales opportunities.
Sales manager overload
No matter how good your sales manager is, there is only so much he or she can do in a day and eventually unrealistic demands lead to burn out and reduced productivity. A sign that a sales manager is getting burned out is when he or she starts asking for additional money to spend with a distributor so they can obtain a lower price instead of working the market. Distributors don't have extra time to focus on selling your brand, so their quick and easy solution to moving cases is to recommend that you lower your price.
The solution
At this point, it is clear that having one sales manager to cover the US no longer cuts it. In my consulting work, I have hired many sales managers at all price ranges. While everyone loves a bargain, and there are sales professionals who will work at any price, the old adage, "you get what you pay for," certainly holds true. At the lower end of the salary range are sales professionals who lack the network and ability that is necessary to get sales past the first milestone, and at the higher end of the rage are super competent sales managers who have great contacts and know-how. Yet, don't despair if you have limited resources. The best way to maximize your dollars may be to retain a sales and marking company that has the caliber of sales managers you desire, but at a fraction of the cost.